House Clearance Chislehurst BR7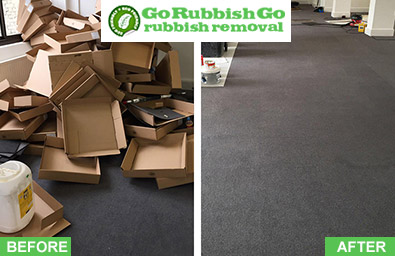 Calling all owners of cluttered homes! If you feel that your Chislehurst home has become filled with junk and you're searching for a solution, contact Go Rubbish Go now!
Our company will rid your house of all its unimportant matter with our quick and efficient house clearances. For more than a decade our company has delivered top standard work throughout many homes in lots of areas. If you are looking for a house clearance in Chislehurst BR7, we will provide you with a level of quality built upon more than a decade's expertise. To find out how much it will cost you, or to book, call 020 8610 9182 today.
Hire Cheap House Clearance Services in Chislehurst
If money may become a problem, Go Rubbish Go has many ways in which you can afford Chislehurst, BR7 house clearance. We are willing to offer a number of deals designed to not break the bank when you book your Chislehurst house clearance BR7 with us. If that doesn't persuade you, we will charge only for the items which you ask us to remove. This gives you a sense of freedom of choice with your job which most other companies cannot offer. If you would like to just receive a quote, or find out more about our house clearance prices, call us on 020 8610 9182 now.
Why You Should Book A House Clearance In Chislehurst With Our Team
To make sure that we provide you with utmost professionalism and quality work, all of our employees go through advanced background checks and training to make them the best. With this and through approximately ten years of company expertise and training, we can say with pride and honesty that we have moulded many great workers. We also provide our employees with top-of-the-range equipment and vehicles to get to and from your Chislehurst house. After booking a BR7 house clearance with us you needn't worry about the standard of our employees or their work. We can promise that your BR7 house clearance Chislehurst will be carried out with professional care and efficiency, so call 020 8610 9182 now!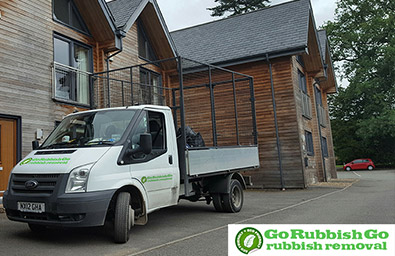 What Are the Advantages Of A House Clearance In BR7?
Just think of having your home restored to its previous spaciousness. You will no longer have to look at the clutter in the corner, or step over the rubbish which has been lying untouched and unused for months, maybe years! With a house clearance BR7, you can renew its prior beauty and now introduce some new decoration, the furniture you've been saving to buy, or simply just keep the space. With the help of our affordable prices, you no longer have to endure the mess, so call 020 8610 9182 and in no time we will visit your address! Book your Chislehurst house clearance now!
List of services we provide in Chislehurst, BR7:
Household Rubbish Clearance Chislehurst, BR7
Commercial Rubbish Disposal Chislehurst, BR7
Garage Clearance Chislehurst, BR7
Garden Rubbish Removal Chislehurst, BR7
Electronic Waste Collection Chislehurst, BR7
Building Waste Removal Chislehurst, BR7
Did You Know That Booking A BR7 House Clearance In Chislehurst With Us Will Help the Environment?
It is for all companies of the present times to take care of the environment, and we have certainly adopted this concern. Approximately 85% of your unwanted rubbish will be recycled at local centres. And that's not all – our vehicles are fuel efficient and our drivers will take extra care to travel as little a distance as possible to your Chislehurst home. We are proud to let you and our competitors know that we are environmentally friendly. By booking a Chislehurst house clearance with us, you can get exactly what you want within your home whilst keeping what's outside your home perfectly healthy. Book today to help your home and your environment! You may think that because we offer green services we will charge you high house clearance costs – this is not the case with us. We offer great value for money – call now and see for yourself!
Further Services When Booking A House Clearance For Your Chislehurst House
We offer extra services to those who feel that there is not enough time for a house clearance! If you have a busy schedule and you cannot find the time to do the job, hire us to do the job for you. We work weekends and public holidays. In addition to this, we offer same-day house clearances Chislehurst which will waste no time at all! You need not be unsure when booking a service with us, for we are willing to work around the clock. So if your home needs our help but it's the weekend or you can't find an appropriate time, don't hesitate! Any time is good for us, so call now!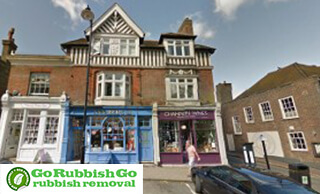 Some Valuable Things In Chislehurst Worth Knowing About
Chislehurst is situated in South East London, in the London Borough of Bromley, is considered to be one of the wealthiest areas in South East London. It is home to one of the biggest ponds in the area, and many of the area's best pubs and restaurants. Chislehurst also has numerous schools such as Bullers Wood School, Coopers School and Chislehurst School for Girls and places of worship; churches and a mosque. Famously, the emperor Napoleon III lived here and was originally buried in St Mary's Roman Catholic Church. The bus network in Chislehurst links the area to many surrounding areas, and the Chislehurst station serves transport to London Charing Cross, Orpington, London Cannon Street and Sevenoaks.