House Clearance Colney Hatch N11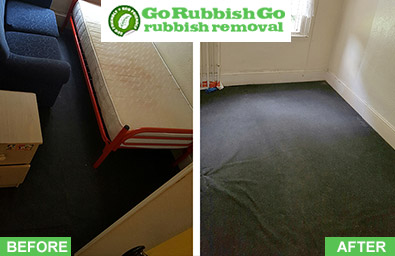 For the past ten years, we at Go Rubbish Go have been lending a vital, helping hand to homes with too much junk to handle.
If you believe that your house in the N11 and N10 areas needs to lighten itself of all its useless rubbish, hesitate no longer and contact us right away for a house clearance Colney Hatch! With us, you can get safe and skilled help on your problem. Call us and we will take your rubbish and dispose of it the same day. You needn't tolerate the mess any longer, call us today on 020 8610 9182 and do both yourself and your house a favour with our N11 house clearance service.
Hire Cheap House Clearance Services in Colney Hatch
If you are worried that your house clearance in Colney Hatch may not agree with your wallet, our company has put in place many deals which can work around the issue. You can even get up to around 30% off your house clearance in N11! Importantly, we also charge solely for the items cleared from your house. At Go Rubbish Go we have managed to remain an affordable service due to our flexibility on prices. It also shows that we put you the customer and your finances first unlike most other companies. Hesitate no more and call us immediately on 020 8610 9182 for your N11 house clearance.
We Will Provide You with a Skilled and Reliable House Clearance Colney Hatch Team
The backbone of our company and our subsequent work has to be our team of workers. If you hire us for Colney Hatch house clearance service, we will hand you over to the safe and competent hands of our workforce. Our team have been carefully selected after numerous checks and lengthy training which has surely made them the great workers they are today. With our team, all your junk will be lifted from your home and then disposed of, meaning you don't have to do a thing! Call 020 8610 9182 today to get a free quote. The cost of your house clearance in N11 will be low – you are guaranteed great value for money if you call now!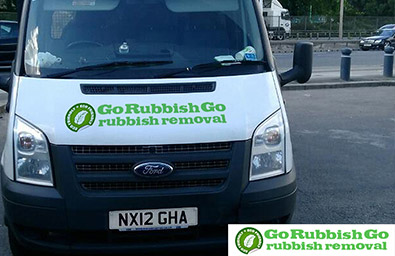 A Colney Hatch House Clearance N11 Will Uplift Both You and Your House
The junk should no longer be tolerated; it's as simple as that. At our company we are fully aware how difficult and time-consuming it is to free your home of such a burden. By booking a N11 house clearance with us, you can have your home freed of it all in no time. Think of how your house once looked, and imagine that it can return to that with just a Colney Hatch house clearance with our company. With our speedy services and our skilled team, your house can undergo a complete transformation whilst you relax. With a renewed home, you are free to renew yourself and your life. Book today on 020 8610 9182 and say goodbye to the burdensome trash!
List of services we provide in Colney Hatch, N11:
Household Rubbish Clearance Colney Hatch, N11
Commercial Rubbish Disposal Colney Hatch, N11
Garage Clearance Colney Hatch, N11
Garden Rubbish Removal Colney Hatch, N11
Electronic Waste Collection Colney Hatch, N11
Building Waste Removal Colney Hatch, N11
You Needn't Worry about the Environment with our House Clearance Services N11
Of course the environment is always a concern when working with disposal. Our Colney Hatch house clearance services make both your home and the environment healthier, and here's how. For the environment, your junk is not just junk. Instead, we give it back to the environment through recycling, and around 85% of all our previous clients' rubbish in the past has been given to recycling centres throughout numerous communities. So if you book our N11 house clearance service you will be helping both your home and your ecosystem. Everyone is happy when you book with us, so why wait!
We Will Always Find Time for Your House Clearance Job in Colney Hatch
With most companies you may have in mind for a Colney Hatch house clearance job, you will have to wait for the correct time. With us there is no bad time – weekend or holiday, we are there for you. If you call us at any time we will be sure to be at your house in the N10 area able to work. We can even be at your home and carrying out the job on the very day that you call. We provide quick work so you don't have to wait any longer for your house clearance in N11! So no matter the day or what your watch says, we are a company at your beck and call. Call and book today!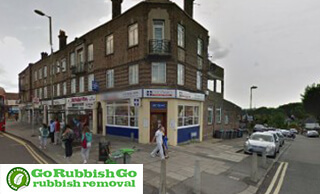 Some Interesting Facts about Colney Hatch
The area of Colney Hatch is situated in the north London Borough of Barnet, and the name 'Colney Hatch' dates back as far as the 15th century. Colney Hatch is an area on the northern side of Colney Hatch Lane which serves as a connection to Friern Barnet. The Colney Hatch area is known for its old Victorian and Edwardian houses, and in recent years there has been much modern development in terms of housing. The area became well-known after the building of Colney Hatch Lunatic Asylum. Nearby areas include: Bounds Green, Friern Barnet, Muswell Hill and East Finchley. The New Southgate railway station is the main station serving the area.