Rubbish Removal Westminster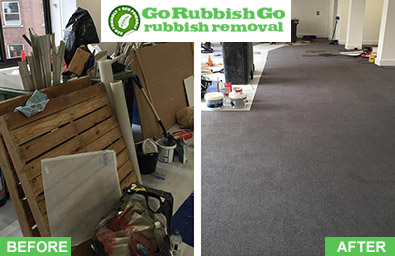 Landlords often uncover loads of junk as well as unwanted furniture left after tenants have gone from their properties.
All throughout Westminster, we, at Go Rubbish Go, have already been working hard to supply swift and effective house and flat clearance solutions. Our waste collection in SW1 can help to make your property thoroughly clean, clear and prepared for the following tenant with our many junk, furniture and rubbish clearance services. Even for those who have multiple properties in W1that require clearing, we have very suitable solutions. Call our dedicated team of Westminster rubbish clearance experts today, by dialing 020 8610 9182, and discuss your particular needs in SW1.
Book Cheap Rubbish Clearance Service in SW1
Landlords call us again and again for many years, so come and find out what all the fuss is about. Doing a home clearance is a joy for our professionals in WC1. Emptying a home requires considerable planning. It takes a great deal of time and physical work from real specialists. The very first thing we take into consideration is the protection of your surroundings. Environmental issues have lately grown to be more relevant than ever before. Their resolution is among the utmost importance in any town or city. To obtain the ideal solution for your requirements, you will require our SW1 rubbish removal experts, who will ensure that everything will go that bit more smoothly and eco-friendly.
Handling Rubbish Clearance in Westminster Should Not Be a Bother Anymore
It just takes one quick telephone call to 020 8610 9182 today to get through to our experts, who will advise you on solving your waste clearance in Westminster, SW1. Go Rubbish Go is the place to find domestic clearance experts and industrial teams like no other. You will begin to realize that we're no ordinary company; we really are a super powered clearance company. We are professionals that can meet all of the requests you can reasonably come up with. Every designated task undertaken by our team in Westminster, W1 is completed by way of our specialized methods.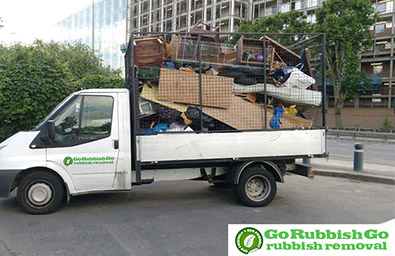 Testimonials
This company is fantastic! Their waste disposal services are definitely the best in SW1. The team arrived just on time to my home in Westminster and did an amazing job! They were very efficient! Definitely will use their services again!

Get Some Extra Help with Our Waste Clearance in Westminster, SW1
So although we provide the widest ranges of options in terms of domestic and commercial clearances, we can still perform all that work at versatile hours that match your needs and your schedule. We strive to ensure our waste removal SW1 services work around your timetable. We are highly experienced at carrying out our work within tight deadlines. We offer our services any time, 24/7 throughout the SW1 area. Call us now to talk to our specialists about your requirements as well as time restraints.
List of services we provide in Westminster, SW1:
Household Rubbish Clearance Westminster, SW1
Commercial Rubbish Disposal Westminster, SW1
Garage Clearance Westminster, SW1
Garden Rubbish Removal Westminster, SW1
Electronic Waste Collection Westminster, SW1
Building Waste Removal Westminster, SW1
Don't Let the Clutter Take over Your Free Time – Hire Our SW1 Waste Disposal Service
Living in the beautiful area Westminster is great, but not if you let rubbish and clutter take over your life. Get rid of any junk and unwanted items, call Go Rubbish Go and start planning what you're going to do with all that extra space. A reliable and well reputed company, we'll happily tackle any type of waste disposal in SW1, Westminster, no matter how big or small it may be. Our Westminster, SW1 rubbish disposal services are highly affordable for the quality on offer. Thus, we can guarantee you that you won't encounter any steep prices when you decide to check us out.  Call now and get a free estimate and you will see for yourself!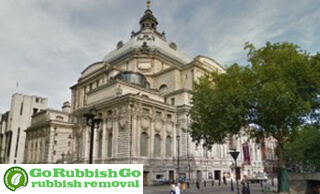 Westminster – the Heart of London
Westminster is the home of the Archbishop's Park. The immaculate ten acre park is maybe the largest green spot on the whole South Bank. Once a part of Lambeth Palace and its private gardens, the Archbishop Tait initially donated the park for "pale children" in the local area to go out in. The lawn is well-groomed; the wooden gyms are an experience for tireless and intrepid kiddies. A pleasing path stretches over the park – ideal with regard to those with prams and ramblers, and there are a few tennis courts. Brighten your day with the lunchtime cruise along the Thames or indulge in the menu offered by Bateaux London's renowned cruises. Enjoy the romance London offers by night by having an evening of fantastic food and top class cabaret entertainment on the local river cruises. In its prime, Banqueting House (the only real surviving section of the Whitehall Palace) had been the largest palace in all of Europe and it continues to host many high-level events to this day.