House Clearance Cambridge Heath E2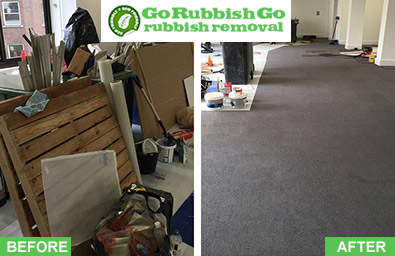 Do you find yourself endlessly surrounded by rubbish and junk in your home?
Do you still have closets full of broken children's toys, clothes that no longer fit, and bits and bobs you were sure you would use at some point, but still have never dragged out? If this sounds like you, it's time to look into E2 house clearance services. And with the professional services that our company offers throughout Cambridge Heath, we know what it takes to make the transition for a cluttered home to a clean home, and we are eager to help you out! At Go Rubbish Go we know what you need, and we know how to do it. Book our low-cost house clearance solutions Cambridge Heath and enjoy your free space without breaking the bank! Get in touch with us on 020 8610 9182 to receive a free quote!
Hire Cheap House Clearance Services in Cambridge Heath
Not only are our services professional and timely, but we also pride ourselves on keeping our services affordable. Which is to say, we only charge you for the waste that we remove from your house. That's right – there is no charge for us coming to your home, we only want to charge you for what we take away. Indeed, we are very black and white with our Cambridge Heath, E2 house clearance prices. You pay for what you have us remove, and that is it. This consistency with pricing is what keeps our clients coming back year after year for our reliable Cambridge Heath house clearance E2 services. Call us now and you too can benefit from our huge discounts!
Our Cambridge Heath House Clearance Company E2 Is Professional and Reputable
One of the reasons why our house clearance services are so popular throughout E2 is because we are professional. Our reputation precedes us and continues to grow because the work that we do is quality and quick. We staff our company with experts in Cambridge Heath house clearance services who understand that we are guests in your home when you hire our services. We make it a point to be on time, and to respect the objects that you want removed compared to those you want to keep. We understand that this is your home and we respect how you want it to look and how you define "rubbish-free". At Go Rubbish Go we want your home to become your castle, and we know what it takes to clear your rubbish.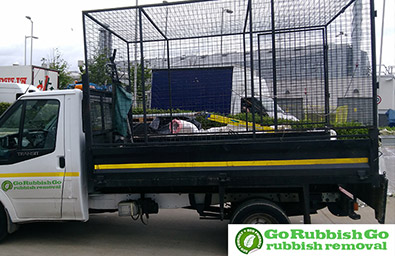 Our E2 House Clearance in Cambridge Heath Declutters Your Mind As Well As Your Home
The benefits of a house clearance E2 service extend far beyond the space opened up when rubbish is removed from your living space. Clear physical space begets open mental space and this is a definite benefit of hiring our house clearance Cambridge Heath services. Encourage calm and peace in your entire life, get rid of that physical clutter today. Let our house clearance company handle the task for you. Take your mental and physical health into consideration and call us today to get your house cleared out. With affordable prices, professional staff, and a sterling reputation, we can be trusted to remove your rubbish in a timely manner and at a great price. Call 020 8610 9182 today and let us give you back your home!
List of services we provide in Cambridge Heath, E2:
Household Rubbish Clearance Cambridge Heath, E2
Commercial Rubbish Disposal Cambridge Heath, E2
Garage Clearance Cambridge Heath, E2
Garden Rubbish Removal Cambridge Heath, E2
Electronic Waste Collection Cambridge Heath, E2
Building Waste Removal Cambridge Heath, E2
Go For The Best House Clearance Team In The Cambridge Heath Area
If you live around E2 and if you are searching for a house clearance Cambridge Heath, E2 company that truly over-delivers, we are the answer to your searches. Our house clearance team is the best in the Cambridge Heath area – they are hardworking, always perfectionist and always punctual. They actually know what they are doing so you can really rely on them to provide you with a fast AND safe service. Our team in Cambridge Heath is a team in the true sense of the word because they work together so that they maximise their efficiency and so that you are happy with the final results of their work. Call us today at 020 8610 9182 and find out more about who our team members are?
Do We Practice High House Clearance Prices In E2?
Judging by the quality of our work, some of you may think that we are unaffordable. But that is very far from the truth. Because we know how important the budget is for some of you, we have designed the type of E2 house clearance Cambridge Heath that truly suits every kind of budget – even the tightest ones. We will provide you with a free estimate if you call 020 8610 9182 now – and we will make sure it is as accurate as possible. Furthermore, we don't practice hidden costs – so you don't have to worry that you will have to face unpleasant surprises once our house clearance experts in Cambridge Heath leave your home and ask for the payment. Our prices are as low as possible – but our quality is always at the highest standards on the market. Therefore, you know from the very beginning how much you have to pay – and trust us, the number will amaze you with how small it can be!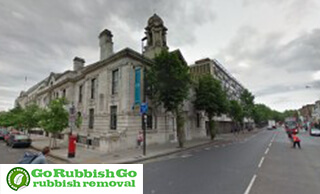 Inner-City Living in Cambridge Heath
Cambridge Heath is situated in the London Borough of Tower Hamlets and is part of London's East End. This inner-city district borders the Regent's Canal to the west and the north and Victoria Park, South Hackney and London Fields are located just on the other side of the canal. Bethnal Green lies to the south and Hoxton – to the west. The building that was formerly occupied by Bethnal Green Town Hall can be found in Patriot Square and has now been converted into a hotel, with most of its art-deco style interior retained. London Overground services are available via Cambridge Heath railway station.