House Clearance Canonbury N1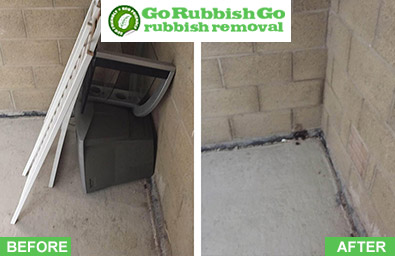 The benefits that house clearance N1 can provide to home owners are tremendous.
Not only will your living space become cleared up and therefore open and brighter thanks to removing all the junk and clutter that has been infiltrating every corner, but your mental health will benefit as well. Don't believe us? Just think about how much calmer your mind feels when your desk at work is clutter-free. The same is true for your home. Go Rubbish Go will help you wave good bye to your rubbish and will do so without charging you the earth. Hire our cost-effective house clearance Canonbury, N1 and you will be pleased with the result!
Hire Cheap House Clearance Services in Canonbury
The pricing of our N1 house clearance Canonbury is also one reason that our customers continue to return to us. This is because we strive to keep our prices cheap and affordable to the average Canonbury resident. We know that life in London is expensive enough – why should clearing your life of unnecessary clutter be expensive as well? Our prices are low and are based on the waste that you have us remove from your home. So if you are only having a single closet cleared out, you price will reflect that relatively small amount of rubbish. We keep Canonbury house clearance costs low to make sure that you receive great value for money! Book a service on 020 8610 9182!
Let Our House Clearance Team In N1 Deal With The Task
The professionals with which we staff our house clearance N1 company in are fantastic at customer service. We ensure that all our staff understand that we are guests in your property when you select us to take on your Canonbury house clearance needs. And we react accordingly. We respect the items that you want removed, and we respect those items which you want to stay. We are on time and we work quickly and as quietly as possible to ensure that we create as little disturbance as possible to your life while we are a part of it.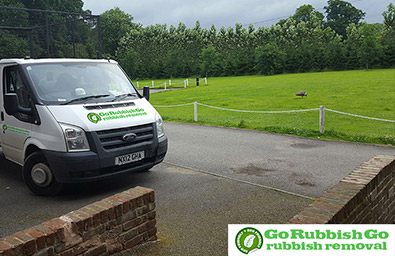 We Can Cater for all Your Canonbury House Clearance Needs
With our professional Canonbury N1 house clearance team, and the experience and skills that they bring to their job, it should come as little surprise that our customers return to us again and again. The fact that so many of our customers come to us from word-of-mouth referrals also proves the quality of the service that we offer. Let Go Rubbish Go help you clear the clutter of your mind and your home – we are sure that you will feel better off! From heavy appliances to bulky old furniture, we can handle it all. We can customise a house clearance package N1 to suit your needs and meet your budget! Get a free quote by dialling 020 8610 9182 today!
List of services we provide in Canonbury, N1:
Household Rubbish Clearance Canonbury, N1
Commercial Rubbish Disposal Canonbury, N1
Garage Clearance Canonbury, N1
Garden Rubbish Removal Canonbury, N1
Electronic Waste Collection Canonbury, N1
Building Waste Removal Canonbury, N1
We Have The Most Reliable Canonbury House Clearance N1 Team
With professionals who work quickly and are as on time as we are able to, our Canonbury house clearance N1 company works to keep our customers at the forefront of all that we do. We want you to feel satisfied with our service and want to return to us for any future house clearance needs that you may face. Our staff can answer and all questions that you may have by calling us on 020 8610 9182 to make sure that we are the right company to turn to for whatever house clearing needs you are facing. We are here to help you get your N1 home and your life back all at a reasonable price. So do yourself a favour and call us today and see how we can help you out!
Our Dependable Office Team Will Help You Book A House Clearance Service In Canonbury
Everyone at our N1 house clearance company is willing to help – and this includes the people who work at the office too. Professional and highly trained to perform this kind of task, the customer support representatives we hire are always friendly and they always know how to treat a client with the respect he/she deserves. They are always properly informed, so they will always be able to provide you with the most accurate tips of information on house clearance Canonbury so that everything is crystal clear for you. Call now and talk to an expert!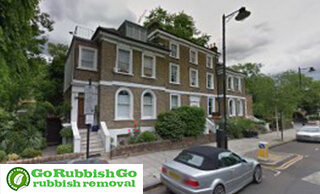 Unveil the Secret Beauty of Canonbury
A mostly residential area in North London, Canonbury is located in the London Borough of Islington and is roughly defined by Upper Street, Cross Street and Essex Road. The name Canonbury comes from the Canons of St Bartholomew's Priory which came to own the area in 1253. Suburban development began in the early 19th century and since the 1950s the district has undergone significant gentrification, with buildings damaged during the war being replaced or restored. Some of the area's attractions include Canonbury Square which houses buildings in various styles and Canonbury Tower, the tower of the former manor house. The New River Walk is another popular place here. There's a railway station in the area and two more nearby – Highbury & Islington and Essex Road, and the nearest underground stations are Dalston Junction, Angel and Highbury & Islington.