House Clearance Carshalton SM5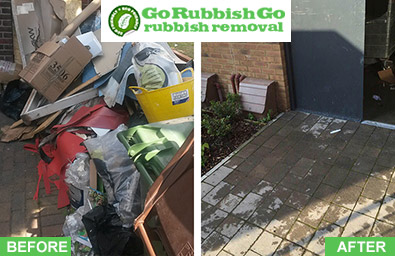 Humans are amazing at collecting stuff.
We pick up bits and bobs at the shop that we don't really need. We buy clothes that we can imagine wearing out to a particular event that never actualises. We buy toys for kids and then forget to gift them. And all these things end up stuffed into closets, overflowing into pantries, and just all-around causing a mess of clutter and junk. And then the time inevitably comes where we become overwhelmed by that stuff which we never used or even forgot we had purchased. In those instances, it is time to turn to house clearance SM5 professionals to help you regain your home! Get in touch with Go Rubbish Go on 020 8610 9182 and hire us for house clearance in Carshalton! We offer top tier services at low prices! Book now and you will be over the moon with the result!
Hire Cheap House Clearance Services in Carshalton
On top of being professional and reliable, our Carshalton house clearance company prides itself on keeping our prices budget-friendly. That means that we are affordable to people of all budgets. We can handle any sort of house clearance job in SM5. Whether you are trying to empty out a single attic or are undergoing a home renovation and need an entire room of broken wood carted away, we can help you at a price you will love! We only charge you for the waste that we remove from you home. Our services are cheap but reliable. Hire us today and you will save a lot of money and time!
Professional House Clearance SM5 Doesn't Have To Be Hard To Find!
If you have decided that you simply have too much stuff and that some of it must go, it is time to turn to the professionals. Hire our SM5 house clearance Carshalton company and you can rest assured that you will receive only respect and professionalism from our experienced staff. That's right – all house clearance companies are not created equal, and we pride ourselves on delivering superb customer service. We reach our goals too, which is why our word of house referrals are so strong. We have been providing Carshalton, SM5 house clearance services for years, and our customers come back to us when they need professional services. Contact us on 020 8610 9182 and get a free estimate!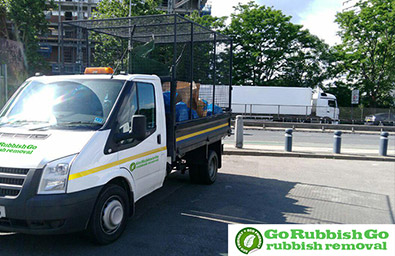 Our Carshalton House Clearance Service Can Calm Your Mind
The benefit of hiring SM5 house clearance services are not kept only to the good state of your home. The benefits of decluttering your living space are that it also declutters your mind. Having a waste-free home means that you will not be stressing out about the clutter around you. You will not be preoccupied thinking about junk that serves no purpose in your life. Hiring a house clearance company Carshalton to remove that clutter will provide calm and remove that constant topic upon which to think and fret. Hire Go Rubbish Go today and we will remove the clutter in a jiffy!
List of services we provide in Carshalton, SM5:
Household Rubbish Clearance Carshalton, SM5
Commercial Rubbish Disposal Carshalton, SM5
Garage Clearance Carshalton, SM5
Garden Rubbish Removal Carshalton, SM5
Electronic Waste Collection Carshalton, SM5
Building Waste Removal Carshalton, SM5
Let Our SM5 House Clearance Company Carshalton Help You Out
Let us help you clear out your home and forget about the rubbish in your life. You will be sure to sleep better and enjoy your home more once the clutter is gone and you have your living space back. Don't believe us? Give us a call on 020 8610 9182 and see what we can do for your living space! Our house clearance Carshalton, SM5 is top quality and we will not waste your time. We know it can feel overwhelming to get rid of goods that have become a staple in your house. However, you will be better off by the end of our time in your home, and you will have so much more room and mental space to move! We keep our Carshalton house clearance costs low so why wait? You have nothing to lose!
Our Carshalton House Clearance Team Are Dedicating To Helping You
Our team consists of quality people who work hard and who know very well how to provide Carshalton house clearance SM5 services that are of the utmost quality. We are more than dedicated to our job and we always do everything in the most perfectionist way possible. Our people know how to work together, as a team, so that everything is done in a genuinely efficient way. Even more than that, they know how to work with every type of client and with every type of rubbish removal service too. Dedicated, professional and always willing to help, our house clearance Carshalton team is truly the best one in the entire neighbourhood of SM5!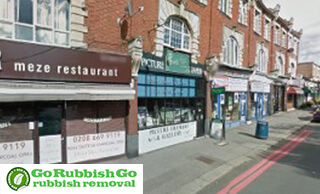 Exploring the Lovely Carshalton
A suburban district of South West London, Carshalton is part of the London Borough of Sutton and offers a unique picturesque atmosphere. Situated in the River Wandle valley, this suburb is divided into a few neighbourhoods, each of which is well worth exploring. Carshalton Village is a conservation area that occupies the central part of the district and is home to two ponds joined together as well as a number of stunning-looking listed buildings, like the Honeywood Museum and All Saints Church. Grove Park is situated to the north of the village and is a fine example of a Victorian public park. Sutton Ecology Centre can be found here, as can the Charles Cryer Theatre.