House Clearance Surrey GU1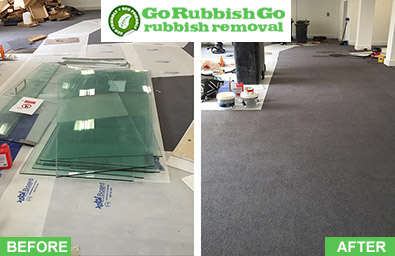 Have you been left with a house in Surrey GU1 that you need to clear out?
Not looking forward to spending your weekend doing the job? Maybe several weekends? Our house clearance GU1 company, Go Rubbish Go, is the answer to your problems. We can be reached at 020 8610 9182 any day of the week. We understand very well why clients need us: because disposing of a lot of junk can be a tremendously difficult and potentially dangerous deal. This is precisely why we have come up with a house clearance team Surrey that truly knows what they are doing. Regardless of what type of waste you want them to clear, you can rest assured that they will go above and beyond just to make sure that you, our client, are fully happy with the service we provide you with. Call us today on 020 8610 9182 and we will provide you with services of utmost quality and for low prices too!
Hire Cheap House Clearance Services in Surrey
We pride ourselves on offering top quality house clearance services at low cost. There is little point to clear out a house, but leave the grounds and interior in worse shape than when we started. This is discussed thoroughly during the estimate by our team. Our people arrive on time, work while on the property and finish on time with rare exception. Clearly, a client does not want to be the last to know about what is going on with their project. We put our customers first. Call us now and discuss your requirements with our customer service team. We will offer you a Surrey house clearance price GU1 that will fit your budget and needs! Get the best deal now to save big!
We Can Cater For All Your Surrey House Clearance Needs GU1
House clearance Surrey is not just one process. You need to sort through your belongings. Some items may be easily disposed of by giving them to a second hand store or tossing them in the garbage bin. But many items may need to be disposed of at community centres and, recycling centres. Many items can be quite heavy to carry out of the house; others can take quite a bit of time to empty and take apart to remove. Not everyone knows how to safely remove some household items such as a fridge. Let the professionals handle the task and you will not have to worry about a thing! We are local and so are familiar with GU1 house clearance in the Surrey area. Book now on 020 8610 9182 and forget about the clutter!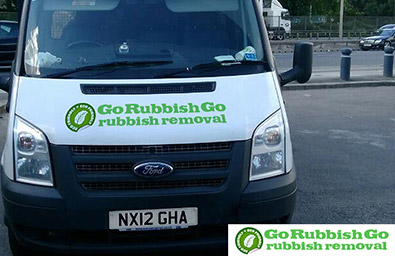 We Have A Skilled And Highly Experienced House Clearance Team In GU1
If you have a large pile of items you no longer need and don't know how to dispose of, then you will need the help of a professional company. This is where house clearance in Surrey, GU1 come in. Our experienced team will visit your home and provide a free estimate to take over the house clearance. Our prices are competitive and we take pride in offering the best services in Surrey. Plus, we can meet all of your GU2 clearance needs at the same day of your call. We have a wide variety of booking slots available and we will be able to fit into your life. We can also easily handle any amount or type of rubbish because our team have years of experience under their belt. We can be there when you need us! Just call us and reserve your appointment!
List of services we provide in Surrey, GU1:
Household Rubbish Clearance Surrey, GU1
Commercial Rubbish Disposal Surrey, GU1
Garage Clearance Surrey, GU1
Garden Rubbish Removal Surrey, GU1
Electronic Waste Collection Surrey, GU1
Building Waste Removal Surrey, GU1
We Have A Reputation For Being A Reliable House Clearance Company Surrey
Many of our clients are repeat customers to our Surrey, GU1 house clearance business. They appreciate our low costs, thorough service and quick response at Go Rubbish Go. Sometimes, clearing out a home needs to meet a strict deadline for rental or sale purposes. Our company keeps to its deadlines, which leads customers to come back to us for future house clear-outs. We can show you many photos of our work done for our customers. This will give you a good idea of what to expect your finished project to look like. We stand behind our GU1 house clearance Surrey and are always available to answer any concerns with a visit by our company. Rely on us to complete the task and you will not regret it!
Hire Us For GU1 House Clearance Surrey And Will Get The Job Done As Quickly As Possible
If you call Go Rubbish Go early in the day, we can often schedule your job to be completed on the same day, so your problem is completely solved. So, if you want the best Surrey house clearance GU1, give us a call today on 020 8610 9182. We look forward to hearing from you about your house clearance needs in GU2. We can come at short notice and carry out the job in a speedy and efficient manner! But quick work does not mean low quality work. We will complete the job to a high standard and you will not have to break the bank. Get in touch with us today and we will give you a free quote with no obligation required! You will love the price we will offer you!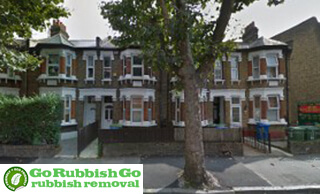 Must Know Information About Surrey
Surrey is a county in South East England that has excellent train and road links into central London. Situated just south of the city, it is split into eleven districts which include Elmbridge, Guildford, Mole Valley, Runnymede, Spelthorne, Tandridge and Woking amongst others. The area has a large number of historic villages and rural expanses and has retained a great deal of its original character. Guildford is one of the most popular districts with an affluent population base and many cultural links. Other nearby attractions include Leith Hill and Loseley Park. Due to its close proximity to the city, many large businesses are based here, making it a popular and desirable place to reside.