Rubbish Removal Dalston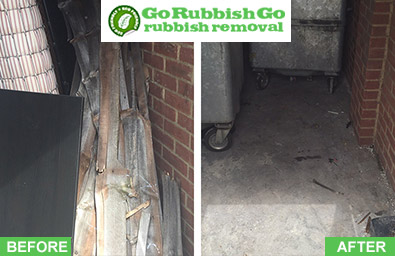 Are you finding it incredibly difficult to find a decent rubbish removal company in Dalston to help you get rid of waste you have lying around your house or office?
We would like to let you know that we are more than happy to help you. With our experience and expertise, you can't go wrong hiring us. So why don't you call 020 8610 9182 today for a free quote and we will assist you with your Dalston rubbish removal endeavour. If you want your rubbish cleared away, Go Rubbish Go can do it for you in a short time. Furthermore, our services are inexpensive so you certainly don't have to worry about the costs.
Book Cheap Rubbish Clearance Service in E8
Who isn't looking for affordable waste clearance E8 services? We all are, as nobody wants to pay over the odds. You are looking at the right company because our waste collection in E8, Dalston is the best and top quality but at the same time, they are completely affordable too. So, you don't have to worry about getting in debt by using our expert services. Most people tend to avoid using professional companies if they can, because they worry about the cost. No need! We can handle your waste at a fair price. Book now!
What Are The Advantages To Hiring Our Waste Disposal Services In Dalston?
Our rubbish clearance Dalston services will be beneficial to you if you do not have a lot of free time on your hands. You can use our rubbish removal service and also save yourself a great deal of hard work. Plus, you don't have to deal with all the paperwork and regulations that comes with clearing away waste. It is so much easier to leave it all in our hands. So when you need professional help call us right away on 020 8610 9182 and let us lend a helping hand. You won't regret it!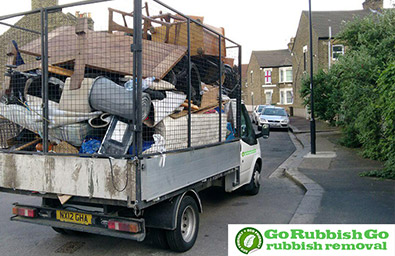 Testimonials
Brilliant waste collection services in Dalston! I urge anyone in E8 who needs a helping hand with their waste to choose this company – they are very, very good! And their prices are very competitive too.

Eco-Conscious Waste Clearance E8- We Recycle More Or Less Everything We Remove
More people are growing aware of the damaging effects waste and rubbish removal has on the environment. We care about the environment, which is why we do everything we can to make our waste removal Dalston, E8 really eco-friendly. We try to recycle everything we remove so nothing gets wasted. We also urge you, our customers, to donate or give away anything you no longer need before throwing it away. Waste is incredibly damaging, so we try to stay eco-friendly. Call 020 8610 9182 now to find out more about our E8 rubbish disposal methods.
List of services we provide in Dalston, E8:
Household Rubbish Clearance Dalston, E8
Commercial Rubbish Disposal Dalston, E8
Garage Clearance Dalston, E8
Garden Rubbish Removal Dalston, E8
Electronic Waste Collection Dalston, E8
Building Waste Removal Dalston, E8
Book Your E8 Rubbish Disposal Service Today And Get A Free Gift With Purchase!
If you need Dalston waste disposal services, make us your first choice and you won't regret it. Let Go Rubbish Go help you clear away that pesky rubbish lying around! Most people do not have time to handle their rubbish on their own and after all, it is a lot of hard work. Rubbish removal is a time consuming task because it requires a lot of work. If you have too much on your plate already, hire us today and we promise you will be more than satisfied with our work!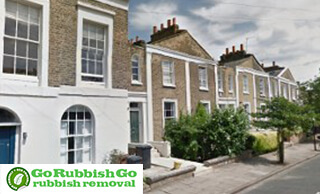 Dalston – The Perfect Place To Visit
Dalston is a district in North East London and it is part of the London Borough of Hackney. One of the most interesting buildings in the area is the St Mark's Church which is also called "The Cathedral of the East End" because of its great size. Dalston is also very popular because of the events that take place in the area. There are lots of festivals every year but the biggest one till now is the Dalston Music Festival. The district is famous for being an important transport and shopping centre. Ridley Road Market is one of the most famous shopping areas here.