Rubbish Removal Deptford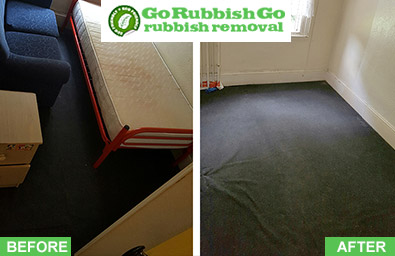 Do you know how many hazards there are when you leave rubbish lying around in your home or office or even garden?
There are so many and this is exactly why you should think about hiring a professional company to provide you with rubbish removal Deptford. Instead of trying to jump over things all the time because you don't have time to tidy all the litter away, let Go Rubbish Go help you! We can be of assistance anytime you need us. Call 020 8610 9182 now and pay nothing for a quote! You heard us… you can look forward to receiving a free quote on all our SE8 waste clearance services!
Book Cheap Rubbish Clearance Service in SE8
Looking for a bargain rubbish removal service in your area? Don't look any further because we have everything you need right here. So if you would like high-quality waste disposal in SE8, Deptford at inexpensive prices, come straight to us – you won't find better deals elsewhere! There is no doubt about it, once you see how great our services are and how affordable our prices are, you won't ever look at another company again. Get in touch if you have any questions or if you want to book right away. We are right here waiting for you.
Why Choose Us Over All The Other Waste Removal Companies In Deptford?
Go Rubbish Go is a company mainly built on customer recommendations. We have been around for many years now and we know exactly what customers need and want from us. For that reason, you should definitely think about giving us a chance the next time you are seeking a decent Deptford rubbish disposal contractor. Act now if you would like professional help and you will certainly get nothing but professionalism when you book with us. We started off as a once small, humble business and we have now grown into one of the most well-known, leading companies for rubbish clearance Deptford, SE8.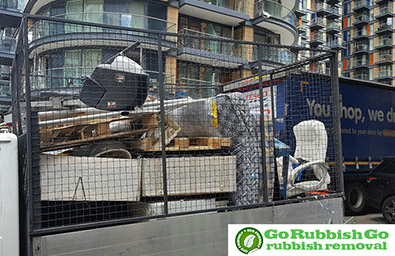 Testimonials
Booked a very cost-effective waste removal service from them in Deptford, SE8. They worked quickly and thoroughly and took all the waste to a recycling depot. Top-notch service!

What Makes Our SE8 Rubbish Disposal Company Different To All The Rest?
You may very well ask what's so different about us. The difference between us and all the other companies around is that we treat you with complete and utter respect and do all we can to make sure we fulfil your needs. The next time you need rubbish removal within the SE8 region, let us be the ones to help you and we won't disappoint you. Our rubbish clearance Deptford, SE8 is excellent and there won't be a single trace of rubbish left behind once we have finished working our magic. Get in touch now on 020 8610 9182 to find out more. Call anytime!
List of services we provide in Deptford, SE8:
Household Rubbish Clearance Deptford, SE8
Commercial Rubbish Disposal Deptford, SE8
Garage Clearance Deptford, SE8
Garden Rubbish Removal Deptford, SE8
Electronic Waste Collection Deptford, SE8
Building Waste Removal Deptford, SE8
Our Waste Collection Team Are Terrific
Our team is amazing and comprises of a group of hardworking, highly motivated, flexible individuals who carry out our SE8 waste removal services with care and professionalism. You will struggle to find a better team than the one we have. They are truly excellent and highly skilled. And, with all their experience, you will have the easiest and simplest Deptford waste collection service you could ask for. Our team is excellent and you are guaranteed to be happy with their work. So do get in contact with us if you need help and don't shy away from the professional assistance you may need. Our employees are also really friendly, polite and helpful, so if you need anything they will be more than happy to help you out. Book our service today on 020 8610 9182!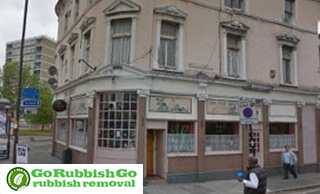 A Quick Look at Deptford
A district in South East London, Deptford is located primarily within the Borough of Lewisham but some parts of it fall in the Royal Borough of Greenwich too. Deptford Dockyard was a main feature of the area from the mid 1500s till the late 1900s and it was the first of all the Royal Navy Dockyards. Convoys Wharf was the last dock to be shut down in 2000. Deptford railway station is among the longest-standing suburban stations worldwide. A series of Grade II listed Buildings on Tannery Hill dating back to the 18th century fall within an Area of Archaeological Priority. Other places of interest in Deptford include St Paul's and St Nicholas churches and Stone House in Lewisham Way.