Rubbish Removal Downe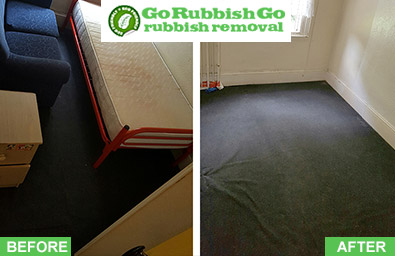 Rubbish accumulated over the years can take up a lot of space in your home or office.
You may not realise it but perhaps a biggest reason you are tripping over things and struggling to move in your home or office is because there is so much rubbish lying around. Have you ever thought about that? If yes, it is time to hire us for professional waste removal in BR6, Downe. Once you contact us, we will not waste any of your time and within a short time, you will start seeing impressive results. So, if you require professional rubbish removal help, we can assure you that we are your best choice. Call 020 8610 9182 today for a free quote and a free consultation on the services that would best suit you.
Book Cheap Rubbish Clearance Service in BR6
You will certainly find bargains when you hire Go Rubbish Go for your rubbish removal job. You won't have to worry about paying over the odds for any of our services because we can assure you that all of our tailor-made packages are excellent value for money. We don't want to rip off clients, like some companies out there do. When you require Downe waste collection service performed on your property, we want you to know that you can hire us and receive inexpensive services – we never compromise on the quality of service. For the best bargains, call us now on 020 8610 9182 and allow us to help you.
Stop Wasting And Start Recycling – Hire Us For Waste Disposal in BR6, Downe!
Your planet is your responsibility and it is our responsibility – of all of us – to treat it with care and live responsibly. How can you do that? It's simple – by not wasting precious resources. Everything you do and use in life is a resource. That is why we don't waste a thing with our rubbish removal services. You can count on us for an eco-friendly waste clearance BR6 service. We try to recycle absolutely everything you throw away so that nothing gets wasted. So start acting planet friendly and hire us for your rubbish related needs now.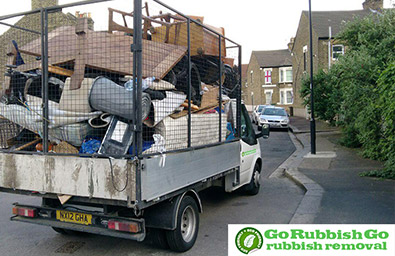 Testimonials
Go Rubbish Go saved me a lot of trouble the other day. They sent a team to my place in Downe to collect a few old furniture pieces and handle their disposal for me. Best waste clearance service in BR6, that's for sure!

Book Today And Discover The Benefits Of Using A Professional Waste Collection BR6 Service
There are many great reasons why hiring our rubbish removal Downe team is a good idea. And so many great benefits too. From saving time, to saving money to saving yourself the hard work, there are many good points to hiring Go Rubbish Go. So if you want to reap all the benefits of expert BR6 rubbish disposal, place your trust in us now and you will not regret it. You can completely rely on us! You would certainly be making a huge mistake by not hiring us when you need professional help. Our friendly office staff can give you invaluable help and support. They are always available to answer your questions. All you need to do is call 020 8610 9182 now and you will get all the help you need for your Downe rubbish clearance.
List of services we provide in Downe, BR6:
Household Rubbish Clearance Downe, BR6
Commercial Rubbish Disposal Downe, BR6
Garage Clearance Downe, BR6
Garden Rubbish Removal Downe, BR6
Electronic Waste Collection Downe, BR6
Building Waste Removal Downe, BR6
Book Today If You Want A Bargain On The Best-Quality BR6 Rubbish Removal Services
Would you love a helping hand the next time you find yourself knee deep in rubbish? Luckily for you, we offer a fantastic waste disposal Downe, BR6. All you need to do is call our office, book a date, and then we'll send over a team of waste removal experts to clear away any of your waste that might be bothering you. You will not have to lift a finger. Our team will do it all for you in the shortest time possible. We will then recycle your waste and make sure our service is as eco-friendly as possible. Call 020 8610 9182 now if you need help with your rubbish and we won't let you down.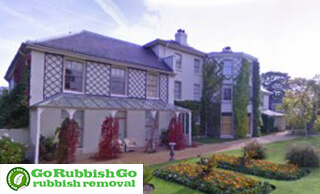 Come Down to Downe to Sample Its Rural Charm
A village within the London Borough of Bromley near Farnborough and Cudham, Downe has retained much of its rustic atmosphere and a big part of it has remained fairly unchanged over the decades. Charles Darwin resided here from 1842 until his death in 1882 and Down House and its gardens, where he lived and worked, have been restored and house an exhibition dedicated to the famous naturalist. The Buckston Browne Farm was constructed here in 1931 to serve as a centre for surgical research for the Royal College of Surgeons, but due to controversy caused by vivisection experiments it was targeted by activists in the 1980s and it has since been converted into houses. Only two bus routes serve Downe and the closest railways stations are Bromley North, Bromley South and Orpington.