Rubbish Removal Fortis Green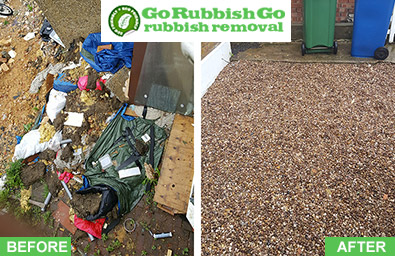 Organising to get your rubbish removed can be a stressful process. If you book through the council, you may not be eligible but if you hire a skip, it can get extremely costly. This is why you need Go Rubbish Go, the best priced rubbish removal company in Fortis Green. We know everything about waste disposal in N2 and also know the area well. Put the two together and you have a professional company, which works together like a well-oiled machine. Don't burden yourself with trying to undertake the job alone, call 020 8610 9182 today and get a free quote. We'll advise you on your next step from then on.
Book Cheap Rubbish Clearance Service in N2
Book now and get the best deal on waste disposal. We're professional, have unrivalled knowledge of Fortis Green, N2 and can dispose of your rubbish in the best way for not only you but the environment. We pride ourselves on being eco-friendly as well as offering great value for money. Call 020 8610 9182 now for a free quote. We won't pressure you or use scare tactics, unlike some other Fortis Green waste clearance companies. We will make sure we take care of your from the moment you pick up the phone. Our friendly staff will give you advice and explain the next steps. Don't try and take on the hassle yourself, get one of our trained team to get rid of your unwanted items in a clean, safe, legal way.
Hire Us for Waste Collection Fortis Green and You will be Impressed with the Results
When you have a large amount of rubbish to dispose of, it can be difficult to know where to start. Perhaps you're moving house within the N2 region and want to get rid of some broken or unwanted items and you don't have enough room in your car or time to take them to the dump yourself. Perhaps your lawn is invisible underneath a carpet of leaves and you have a garden party fast approaching with no time to clear it. Or perhaps you have a fridge you need to dispose of in a safe and legal way but the council can't collect it for a week. This is where our rubbish clearance Fortis Green team step in. Our N2 rubbish removal company will take away your waste with no hassle or mess, for the best value for money around.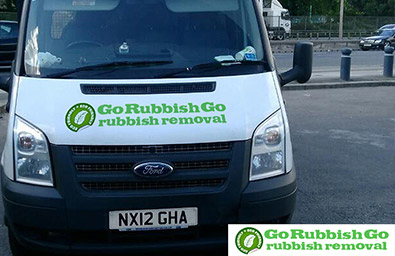 Testimonials
My compliments to this company for the flawless rubbish removal service they delivered in my home in Fortis Green, N2. The staff ware very helpful and efficient! Very nice job!

Why Not Do It Myself but Hire a Professional Fortis Green Waste Removal Company?
Disposing of large amounts of waste materials can not only be costly and time consuming – it can actually be illegal. Some household items contain certain chemicals that are dangerous for the environment and therefore need to be gotten rid of safely. This is why you need trained Fortis Green, N2 waste clearance experts, such as ours, with years of experience to dispose of your items. We're not only trustworthy, we're knowledgeable in rubbish removal in Fortis Green and know exactly what we're doing. At Go Rubbish Go we also have a strong understanding of the N2 area and can therefore navigate routes quickly and easily, making us incredibly efficient.
List of services we provide in Fortis Green, N2:
Household Rubbish Clearance Fortis Green, N2
Commercial Rubbish Disposal Fortis Green, N2
Garage Clearance Fortis Green, N2
Garden Rubbish Removal Fortis Green, N2
Electronic Waste Collection Fortis Green, N2
Building Waste Removal Fortis Green, N2
What Makes Our N2 Rubbish Disposal Service Special?
Unlike some waste collection N2, Fortis Green services, we're not here to take you for a ride. We don't want to leave you waiting around or charge you over what's fair for our services. Instead, we combine our experience and knowledge to help you get the best deal. Simply call 020 8610 9182 now and speak to one of our team on how to book our services. We can provide you with a no obligation required quote and won't hassle you for an answer straight away. We're helpful, friendly and can provide you with any advice you need on the subject of rubbish removal. We also offer a same-day Fortis Green waste removal N2 service, which not all companies can provide. If you need as to arrive as soon as possible, call now and book us.
What is Fortis Green Famous For?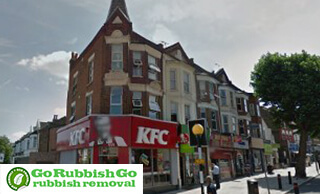 Fortis Green is a lovely ward in North London based in the Borough of Haringey. Some of the areas sitting in close proximity to Fortis Green include Colney Hatch, Muswell Hill, Highgate and East Finchley. The area used to be completely rural until the 19th century. There used to be two large hospitals in the area – the Coppetts Wood Hospital and the St Luke's Woodside Hospital but nowadays they are both closed. The area is mostly residential with population of around 11,000 people. Fortis Green Road is one of the main shopping streets in the area. The closest tube stations are at Highgate and East Finchley.