Rubbish Removal Denmark Hill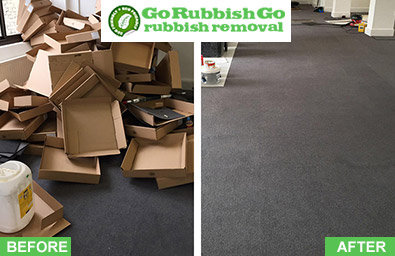 For the majority of people, finding time to clear out rubbish can be hard when you have so much to do as it is, like work, looking after a large family and so on.
If you would like help, we can give it to you at the most reasonable prices. So when you need Denmark Hill rubbish removal, you can count on us and you are guaranteed top-quality services. There is no point in struggling and putting up with piles of rubbish around you. This can be a health hazard especially if you have young children running around your home. Make the right decision and hire us for waste removal Denmark Hill now. Call 020 8610 9182 today and you can receive a free quote straight over the phone, along with a lot of help and advice.
Book Cheap Rubbish Clearance Service in SE5
Looking for inexpensive rubbish clearance in Denmark Hill? We are right here and ready to provide you with the most affordable waste clearance SE5 service you could ask for at bargain prices, carried out by seasoned experts. Before you start thinking "Hang on a minute, why are they so cheap?" let us tell you that we offer good value for money and our waste collection services, despite our prices being so low, are fantastic. So you don't have to worry about the quality of service when you hire Go Rubbish Go, just because our prices are low. The best thing you can do right now is to enjoy our amazing services and let us help you. Contact us to ask as many questions as you like and get a full price list.
Why Will Our Rubbish Removal SE5 Team Simply Blow You Away?
When you hire a company, you always worry about who will be dealing with your things and coming into your house. We completely understand that and that is why we want to reassure you that our team is more than trustworthy. So, you can absolutely rely on them whenever you seek first class rubbish clearance in Denmark Hill. Our experts will carry out SE5 waste disposal with efficiency and care and you are guaranteed to receive the best quality of service you could ask for. So get in touch now on 020 8610 9182 if you would like a little help from our experts. With their expertise and experience, nothing could go wrong!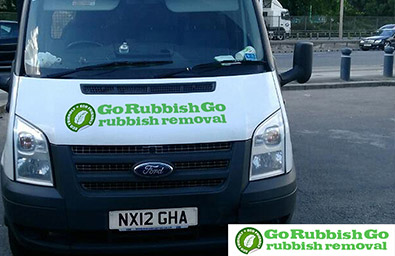 Testimonials
There was so much rubbish in my garage in Denmark Hill that I thought it would take me ages to clear it all away. I didn't want to waste my time so I hired this company to do the rubbish clearance in my SE5 property. The service was efficient and prompt, and the prices were very reasonable.

Hire Us For SE5 Rubbish Disposal Because We Recycle For the Earth
More people are realising the importance of not wasting anything and putting things they no longer want or need to good use. The best way you do that is to either donate anything of use to a good cause or friends or recycle it. It is up to you. When you hire us for rubbish removal, we try to recycle absolutely everything we can. So if you need help, let us provide you with the most eco-friendly service you could wish for. You will be doing a great thing for the planet if you hire us for an eco-friendly Denmark Hill rubbish disposal. Do the right thing and book today on 020 8610 9182 for amazing discounts!
List of services we provide in Denmark Hill, SE5:
Household Rubbish Clearance Denmark Hill, SE5
Commercial Rubbish Disposal Denmark Hill, SE5
Garage Clearance Denmark Hill, SE5
Garden Rubbish Removal Denmark Hill, SE5
Electronic Waste Collection Denmark Hill, SE5
Building Waste Removal Denmark Hill, SE5
Choose Our Waste Disposal In SE5, Denmark Hill Over DIY
A DIY waste clearance is never a good choice because most of the time, mistakes happen and mistakes, most of the time, cost money. It is far better and wiser to hire us than trying to handle your rubbish all alone. Waste collection in Denmark Hill, SE5 is no easy task and can be very stressful at times, so allow us to help you and we will not let you down. There are endless benefits to using our services, so go ahead and book with us today. Let Go Rubbish Go handle all the stress and paperwork for you. Book now to avoid disappointment!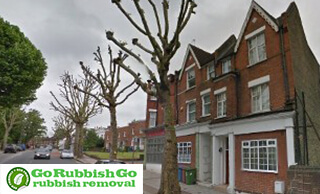 Get Acquainted with Denmark Hill
Found within the London Borough of Southwark and a part of Camberwell, Denmark Hill stands just at the edge of the valley plain of the River Thames. In the 18th century, the area was known as Dulwich Hill but later its name was altered to Denmark Hill in honour of Prince George of Denmark, Queen Anne's husband – he used to live here. Some of the notable local landmarks are King's College Hospital, William Booth Memorial Training College and Maudsley Hospital. The beautiful Ruskin Park carries the name of John Ruskin, a famous Victorian writer and art critic who at one time lived in the area. Denmark Hill station has rail services to London Victoria, London Blackfriars and further afield.