Rubbish Removal Dollis Hill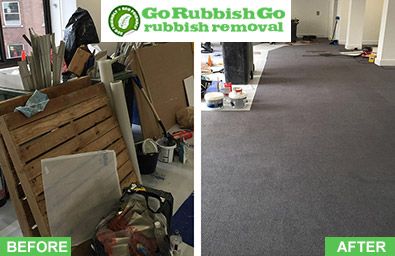 Is rubbish getting you down? It's time to use our help and we'll get you out of the mess you are in right now.
Hire Go Rubbish Go now for Dollis Hill rubbish removal and you are guaranteed to be impressed. Book now and we promise the best results. You see, we understand why finding time to clear out waste is virtually impossible for you, what with work and family and so on. But that does not mean you have to keep putting up with rubbish all over the place. Just think of the potential dangers! So instead of risking your safety, you should certainly think about hiring us for NW2 rubbish clearance and we won't let you down. Just think of the space you will gain when we have removed all the junk for you. Call 020 8610 9182 now for a free quote and helpful advice.
Book Cheap Rubbish Clearance Service in NW2
You will not have to pay over the odds when you hire us for rubbish removal. That is because our waste disposal Dollis Hill is great value for money. So when you need help, you can treat yourself to our service and you won't have to worry about doing any of it yourself. A lot of people worry about the end price, but with us, you don't have to be concerned over that. We know how many people are struggling on tight budgets these days, which is why we want to make sure our services are completely accessible to all of you. So, all in all, you won't be forced to pay the Earth for any of our waste collection services. Why don't you contact our office today on 020 8610 9182 and we will tell you more about our inexpensive services!
Why Should You Place Your Trust In Our NW2 Rubbish Removal Team?
Because they are the best around, that's why! Our team is highly trained, experienced, hard working, motivated and friendly too! You have so much to gain by hiring them the next time you seek waste removal NW2. They won't hesitate to come to your aid. They work incredibly hard to ensure you get the best results possible on your waste collection in Dollis Hill job in the least amount of time. That's another great thing about this team – they work quickly yet efficiently. They like to get it done as quickly as they can so they aren't in your way for too long. That is why they never stop for breaks and never delay clients. And did we mention you will get a free estimate too?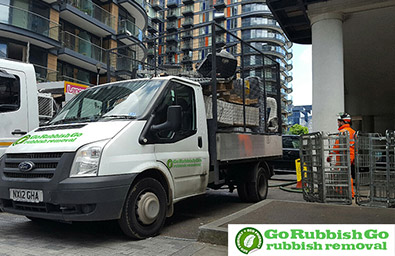 Testimonials
Can't thank you enough for your brilliant rubbish disposal services in Dollis Hill! My home in NW2 would still be a mess if it weren't for you!

The Benefits To Hiring Our Waste Clearance NW2 Company Go On And On And On…
You won't believe how many benefits you will get from using our waste clearance in Dollis Hill, NW2. First of all, you will save lots and lots of time because you won't have to clear away any of the rubbish yourself – Go Rubbish Go will be doing all of that for you instead. Furthermore, you will save money too, as our services are very affordable. And last but not least, you'll be doing your bit for the environment. So it's simple. You can carry on doing your daily chores and we will take care of the rest! Call 020 8610 9182 today for more information on our NW2 rubbish clearance or a free estimate.
List of services we provide in Dollis Hill, NW2:
Household Rubbish Clearance Dollis Hill, NW2
Commercial Rubbish Disposal Dollis Hill, NW2
Garage Clearance Dollis Hill, NW2
Garden Rubbish Removal Dollis Hill, NW2
Electronic Waste Collection Dollis Hill, NW2
Building Waste Removal Dollis Hill, NW2
Book Right Away For The Best Deal On Waste Disposal in Dollis Hill, NW2!
You need certain paperwork to clear away certain household and commercial items. However, if you choose us, we can take care of all of that for you, without you having to do a thing. Let us provide you with the most amazing Dollis Hill rubbish disposal now and get a discount, too! If you need waste removal carried out on your property, let us help you and spare you the inconvenience. You will save yourself so much stress and hard work. If you fancy hiring us, get in touch today on 020 8610 9182! Let us help you!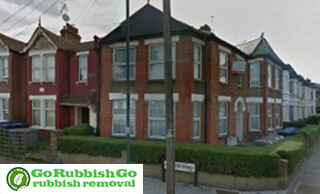 Learn a Few Curious Facts about Dollis Hill
A district of North West London, Dollis Hill is located in the Borough of Brent, near Willesden Green. The main feature of the area is Gladstone Park, which was built in memory of William Gladstone and stretches over 35 hectares of green spaces that include open grounds, woodland, a duck pond and a formal garden. The area played a part in WWII as well, as it was at the Dollis Hill Post Office Research Station that the code-breaking computer utilised at the Bletchley Park codebreakers' centre was developed. Today, Dollis Hill is a chiefly residential district with predominantly Edwardian semi-detached and terraced properties. Dollis Hill tube station and three bus routes provide good transport links.